To assist public and private stakeholders wishing to preserve the environment in their building and development operations, ECR ENVIRONNEMENT offers a wide range of studies, consulting and expertise assignments.
Study on the choice of on-site (non-collective) sanitation solution
If your house or any other building cannot be connected to the « mains drainage », you must create a sewage treatment system. The installation of an individual sanitation system is specific to each plot, it is therefore necessary to carry out a preliminary soil survey. Within this scope, ECR Environnement takes action to study your plot and determine the sanitation to be implemented.
ECR Environnement consulting engineers are committed to:
advising the client on the various on-site (non-collective) sanitation systems solutions worth considering on the plot,
drawing up the soil study in respect of the rules in force,
communicating to the SPANC (Public Service of Non-Collective Sanitation) all necessary elements for the good understanding of the file.
Soil survey, plan and recommendations for on-site (non-collective) sanitation
Our study service detailing on-site (non-collective) sanitation solutions includes:
a site visit with topographic survey,
a soil survey with soundings,
permeability tests,
a definition of the autonomous sanitation system to be implemented,
installation plans for the individual sanitation system,
technical recommendations.
ECR Environnement directly works with private individuals, architects and prime contractors, builders and manufacturers.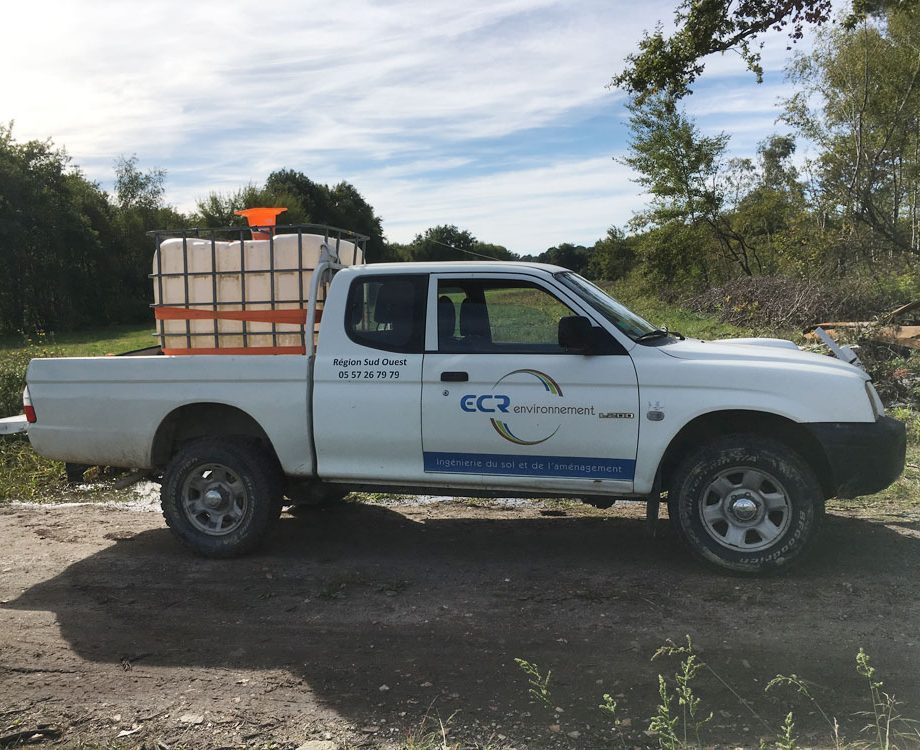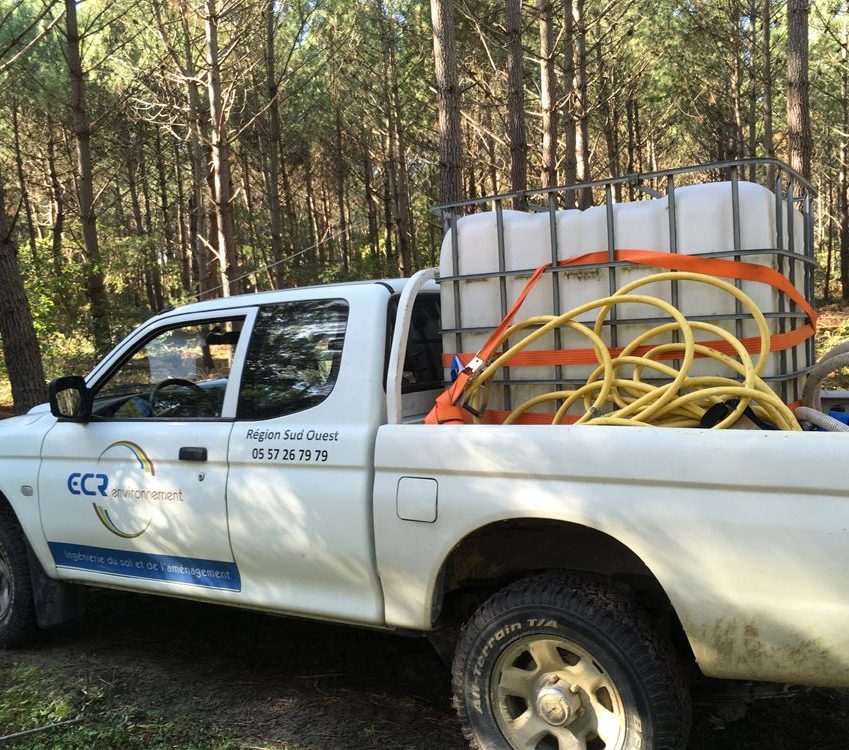 Impact study of wind farms
With nearly fifty cases of impact studies carried out on the western half of France, ECR ENVIRONNEMENT consulting engineers have become effective and recognized partners for many wind projects developers.
In order to guarantee that specialists will deal with all technical fields, we regularly work with the following partners:
Fauna impact study (avifauna/bats) and flora: Cyrille Blond, Calidris, Les Snats, Symbiose Environnement, CERA Environnement, …
Landscape Impact Study: Mandragore, AEPE Gingko, Marie-Pierre Gosset, Atelier 360°, Bercat, …
Acoustic impact study: Venatech, EMPB, Acoustex, …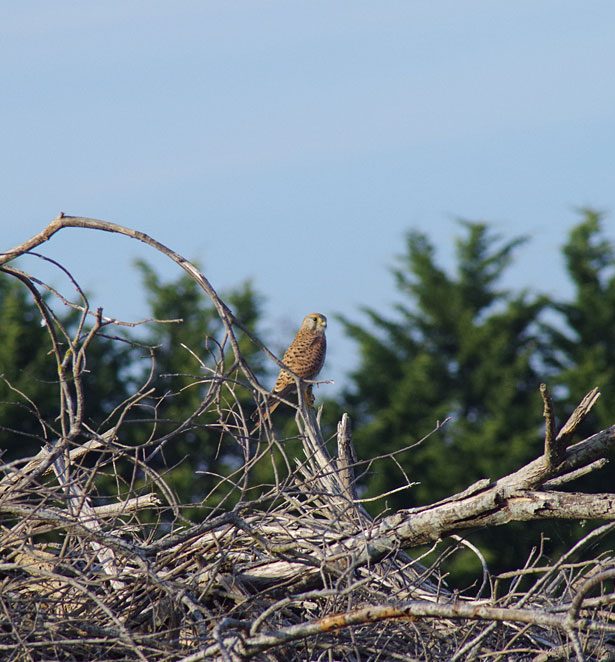 ECR ENVIRONNEMENT draws up files submitted to authorization or declaration under the Environment Code (article L210-1 and following), for the following areas of intervention:
Urban or real estate developments,
Roads,
Water treatment plant,
Water test or works development,
Waterways,
Creating or emptying ponds.
Our service includes the following:
On-site wetland inventory,
Permeability tests,
Analysis and impact on environmental, hydrogeological and hydrological aspects, including monitoring means, definition and assessment of environmental mitigation measures,
All necessary meetings including preparatory meetings together with the department in charge,
Follow-up of the dossier until its approval.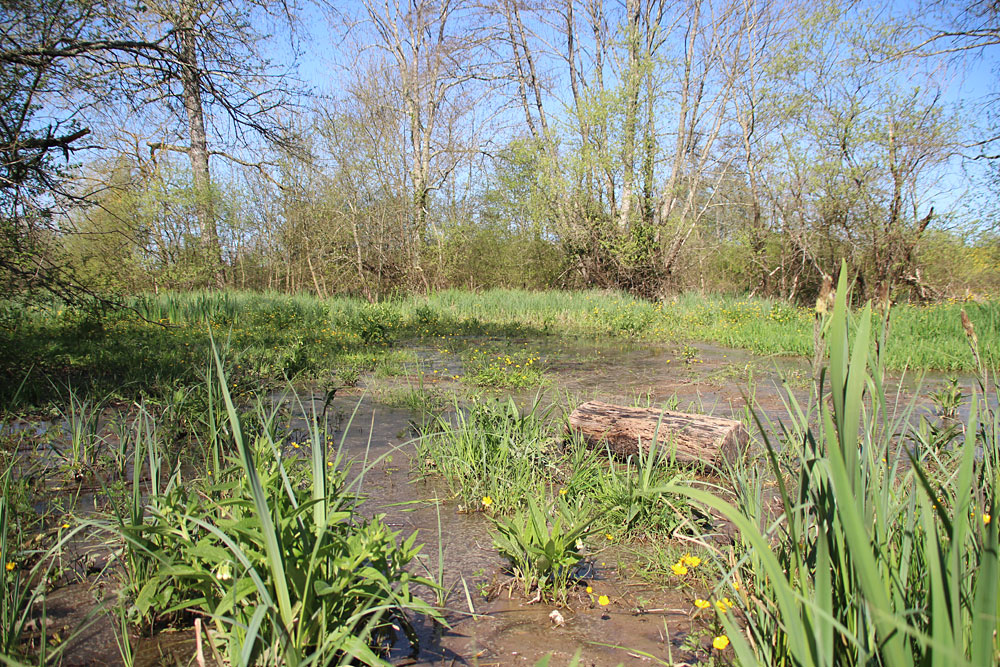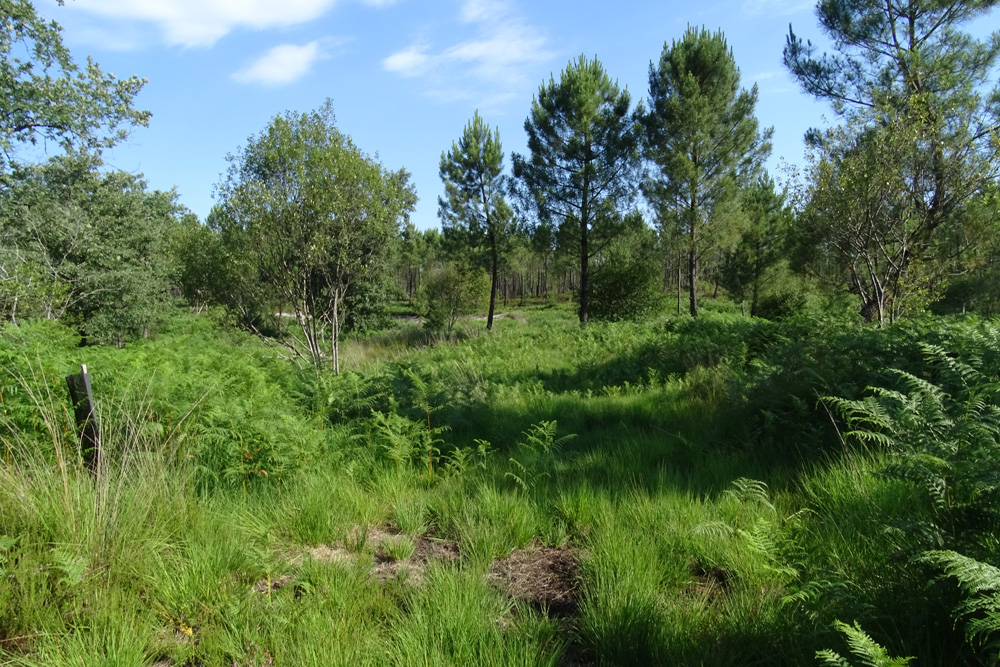 Environmental Impact Study
ECR ENVIRONNEMENT carries out environmental impact studies relating to the provisions of the Environment Code (article L122-1 and following) for projects:
Urban planning,
Roads,
Wind farms or photovoltaic plants,
Agriculture,
Facilities classified for environmental protection.
In order to guarantee that specialists will deal with all technical fields, we regularly work with the following partners:
Acoustic,
Air,
EnR,
Paysage.
Our in-house team often carries out ecological inspections. Depending on our workload, specialized partners may take action.
ECR ENVIRONNEMENT may also call on lawyers according to the files' complexity.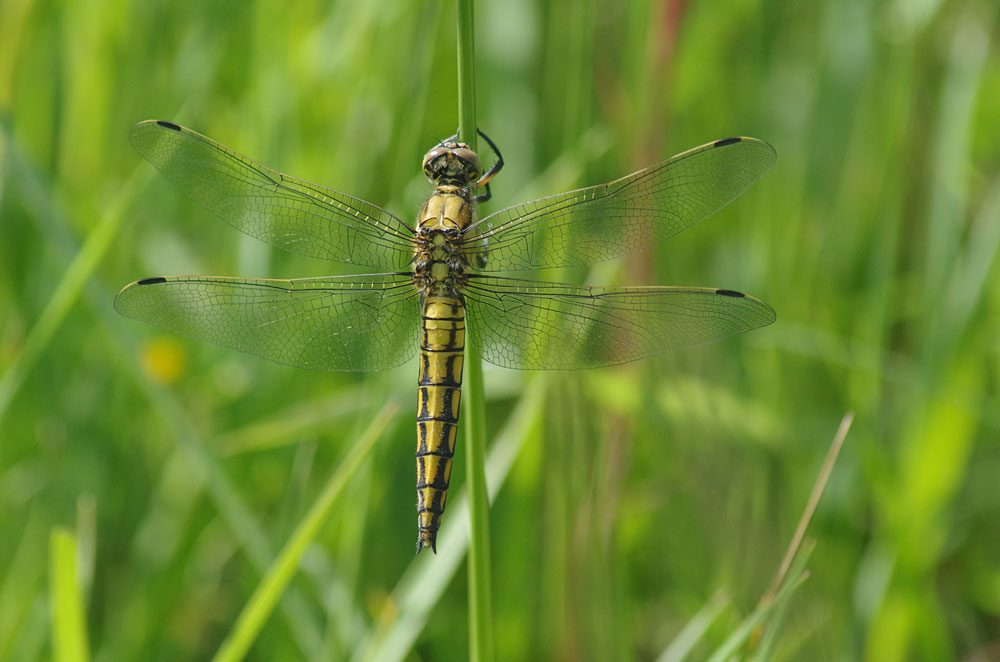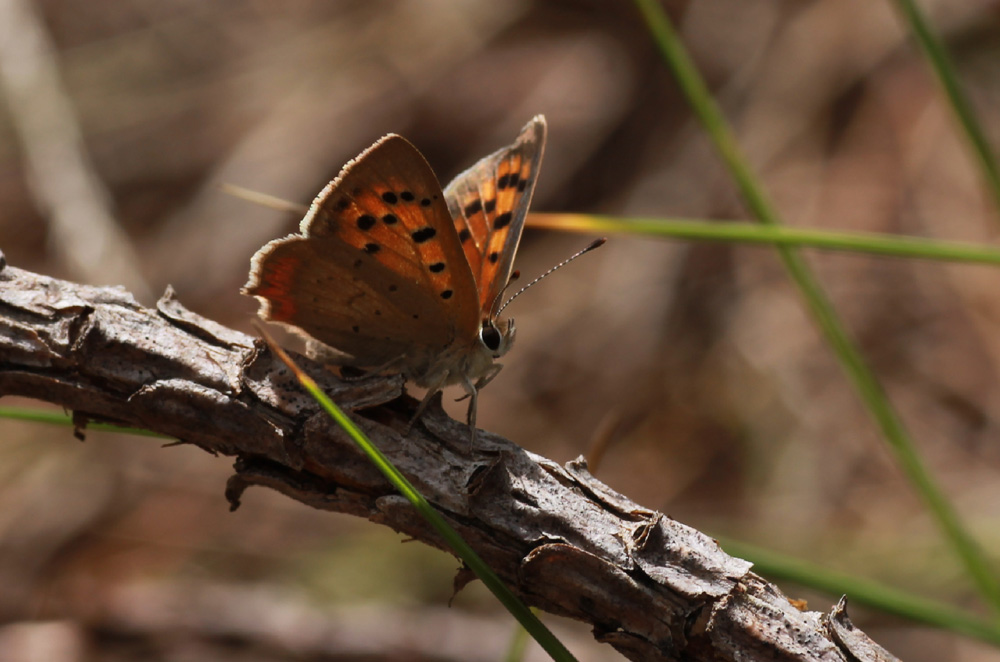 Possible studies
On polluted sites and soils, ECR Environnement carries out:
Documentary studies (history and environment),
Soil and groundwater pollution diagnoses,
Pollution size evaluation,
Interpretations of the Environment State.
Scopes for studies of polluted sites and soils
ECR Environnement carries out this type of soil study in the following scopes:
Assignment/acquisition of a site,
Analytical characterization of excavated material/backfill,
Assessment of the soil quality under specific works (tanks, EDF transformers, …),
Urban or real estate development operations
Polluted site or soils diagnosis
Our services are adaptable but, for a diagnosis, include at least:
A detailed visit of the site and its environment,
Consultation of administrations and institutional actors,
Conduct of surveys and piezometers,
Sampling of soil, soil air, groundwater and ambient air,
Analyses from certified laboratories
A detailed report.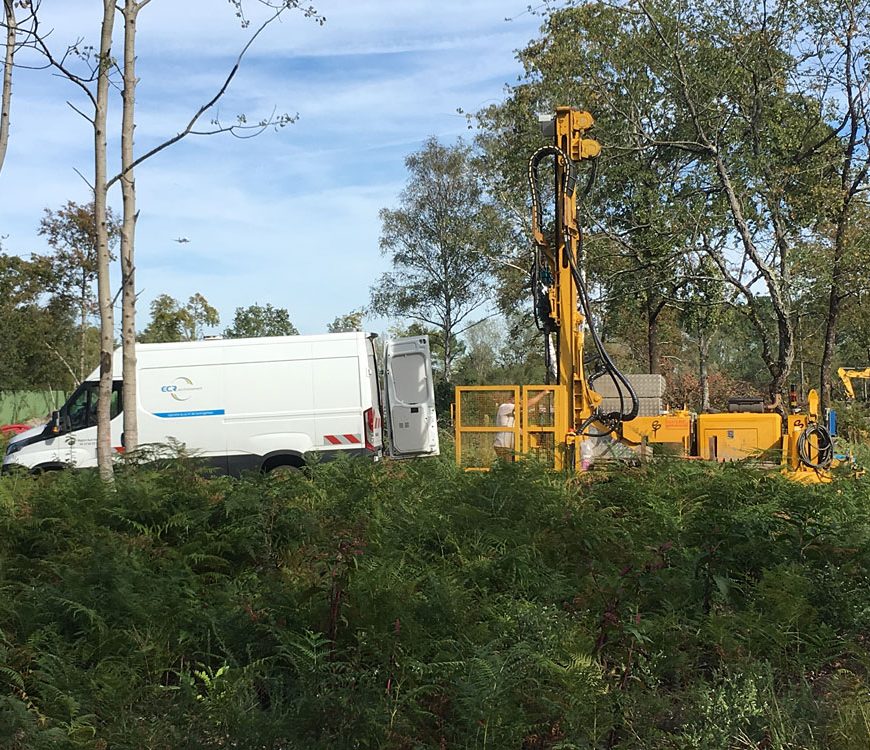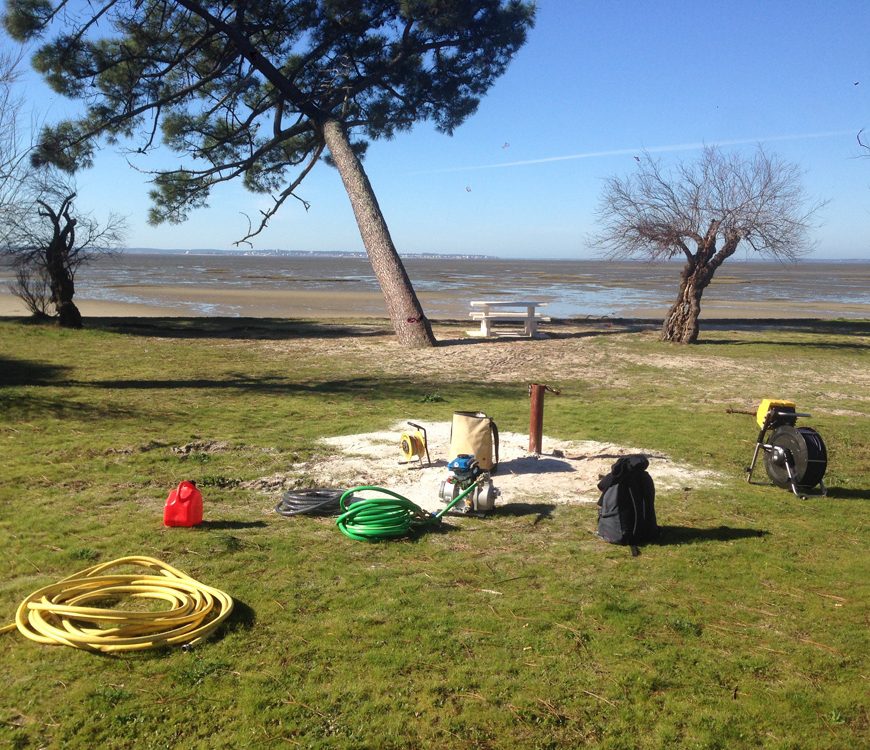 Hydrological and hydrological study
ECR ENVIRONNEMENT carries out hydraulic and hydrological studies in the scope of construction and urban development projects to determine the functioning of waterways or watersheds.
Our goal is to determine the impacts of existing or planned structures on runoff and flow conditions, and to propose realistic and site-specific solutions.
Hydraulic study prior to a building permit
Leakage rate determination and retention volume assessment
Proposal of technical and financial solutions adapted to the site and to the project
Assistance in the relationships with the building permits department
Hydraulic modelling
Assessment of flows before overflowing of streams
Study of the developments' consequences on runoffs
Proposal for reduction measures
Hydro-morphological study of watersheds
Geological, tectonic and land occupation study
Characterization of the rainfall pattern
Cartography of hydraulic structures (pipes, thresholds, dam, etc.)
River diagnosis prior to development works
Study of the minor and major beds' characteristics
Inventory and mapping of samples and waste
Writing of Public Interest File
Assessment of waterways quality
Samples and physical and chemical analyses in accredited laboratories
Biological inventory of bioindicators: IBGN (normalised global biological index), IPR (river fish index), IBMR (aquatic plants biological index in river)
Use of the following specific software
Oduc v6, Covadis, DKmètre, Excel Applications
Hec-Ras 1D, Telemac 2D
MapInfo, Autocad, DesignCad Pro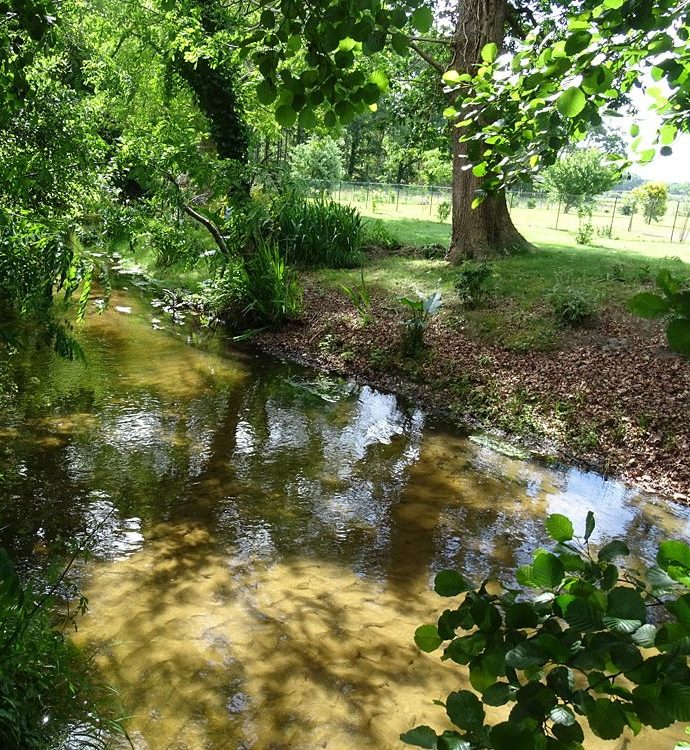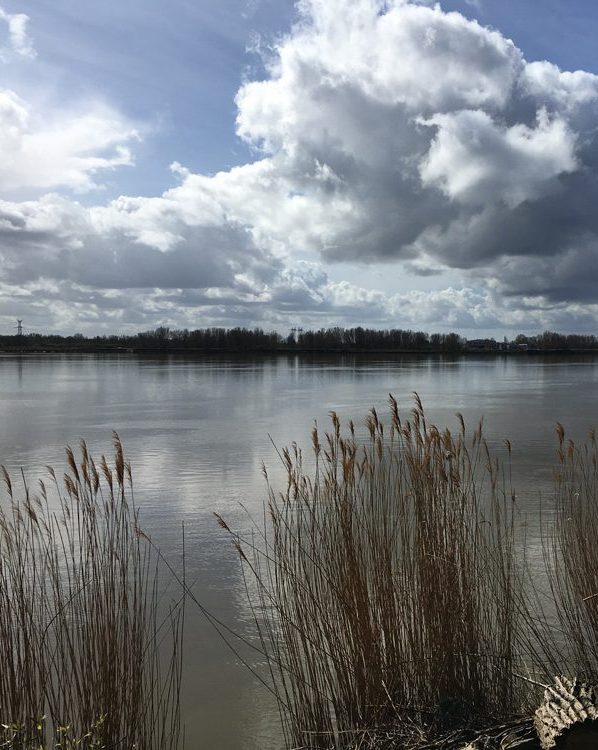 ECR ENVIRONNEMENT carries out habitat/fauna/flora ecological expert assessments in the following contexts:
Ecological section of regulatory environmental dossiers (impact study, Water Law, Natura 2000),
Land-use planning environmental assessment,
Research and evaluation of wetlands,
Management plan (environments restoration, fight against invasive alien species).
Flora and fauna inventory
Via phytosociological survey
Via botanical survey using the transects and quadrats method
Via protected species identification according to international, Community, national, local and ordinary biodiversity legislations
Delimitation of wetlands via phytosociological and pedological approach, within the scope of article R211-103 of the Environment code.
Assistance in finding compensatory solutions (land, management, restoration).
Inventory of natural habitats
Determination via phytosociological approach, according to the Corine Biotopes nomenclature and the EUR15 manual
Determination of community and priority habitats according to Natura 2000 Habitats Directive
Inventory equipment: Binoculars, spyglass, telescopic net, entomological net, reflex camera, binocular magnifier, magnifying glass, trap camera
GPS survey positioning
Surveys cartographies with GIS (Mapinfo)
Naturalist library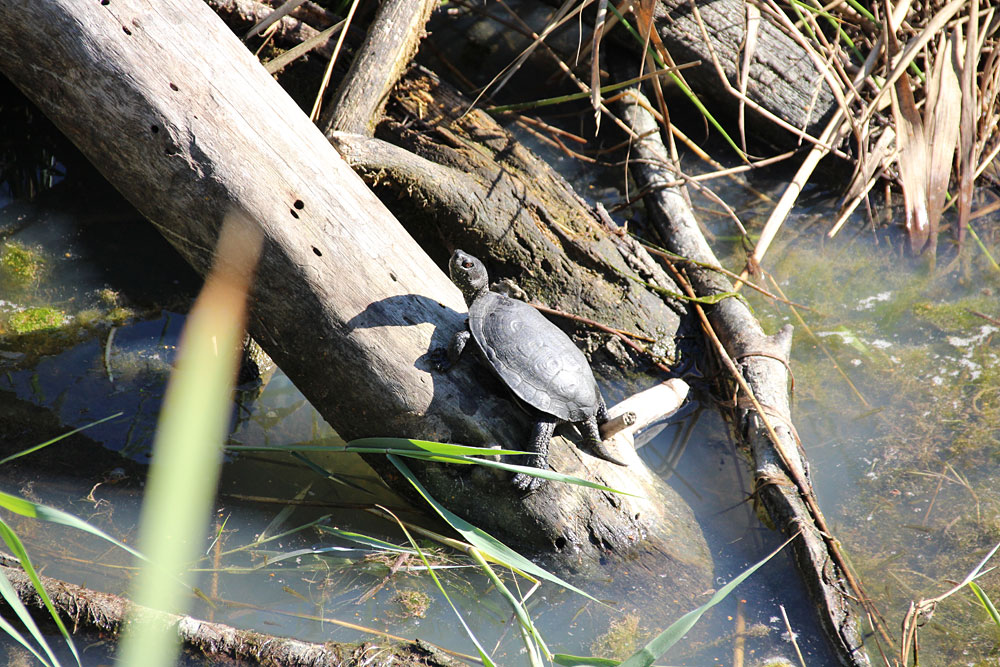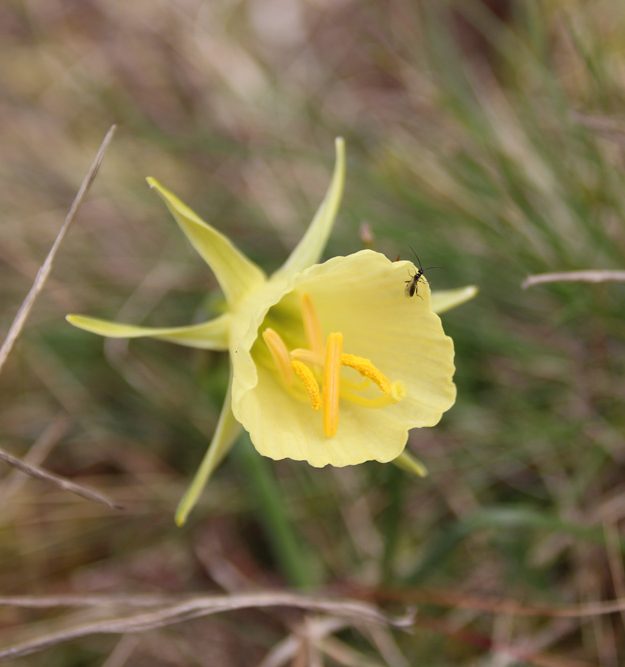 ECR Environnement carries out hydrogeological studies in the context of development or management projects involving groundwater:
Study of underground runoffs (maps, digital models),
Monitoring of water levels (maximum flood levels, lowest flood levels),
Delimitation of protection perimeters for springs/water supply drilling sites,
Evaluation of wells/drilling sites operating flows,
Study prior to the installation of geothermal networks,
Wastewater/rainwater seepage dimensioning and impact on groundwater.
With its own technical means, ECR Environnement carries out hydrogeological surveys:
Inventory of water facilities on and around the site,
Installation of piezometers or supervision of drilling sites/wells installation,
Tests (flow/water, infiltration) and chemical analyses,
Hydrogeological models of underground runoffs,
Delimitation of catchment/drilling sites protection perimeters,
Piezometric follow-ups to study the river-water connections,
Interpretations of water analyses to define waters facies,
Assessment of impacts and mitigation measures for the protection of the environment.
ECR Environnement uses the following material resources:
Software: Visual Modflow, Diver Office , Feflow
Immersed pumps: Super Twister 2 inches; Well Pump S 3 inches
Surface pumps for high flows (> 5 m3/h),
Piezometric acquisition probes – Diver
A multiparameter probe (pH, T°, X, O2)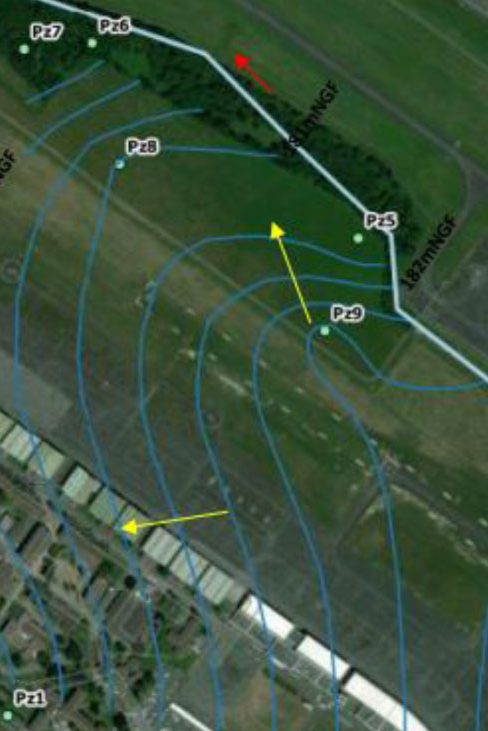 Flow measurement of waterways
ECR ENVIRONNEMENT carries out streamflow measurements in the following contexts:
Hydraulic studies,
Hydraulic modelling,
Calculation of pollution flows in river.
Methodology 1: exploration of the velocity field
Step 1: Site preparation: selection of a one-dimension flow measurement section, placement of a guide rope along the flow profile
Step 2: Measuring velocity: Using an electromagnetic captor, measure of several flow velocities at different depths and for each measure device positioned along the cross section. Then measure of the water depth, of the different velocity measurements depths and of the distance between measure devices.
Step 3: Measurement analysis: calculation of the waterway flow using speed integration.
Methodology 2: Dilution of the tracer
Step 1: Equipment setting-up: choice of a tracer injection zone, setting-up of the injection system. Then choice of a tracer concentration measurement zone.
Step 2: Measure: Injection of the tracer (salt, fluorescein, rhodamine), measure of the tracer concentration at the height of the measurement cross section.
Step 3: Measurement analysis: calculation of the flow according to the mass conservation law between the injection zone and the measured zone.
Technical means
Water salt content measuring probe
Fluorimeter measuring probe
Electromagnetic current meter
Constant flow injection system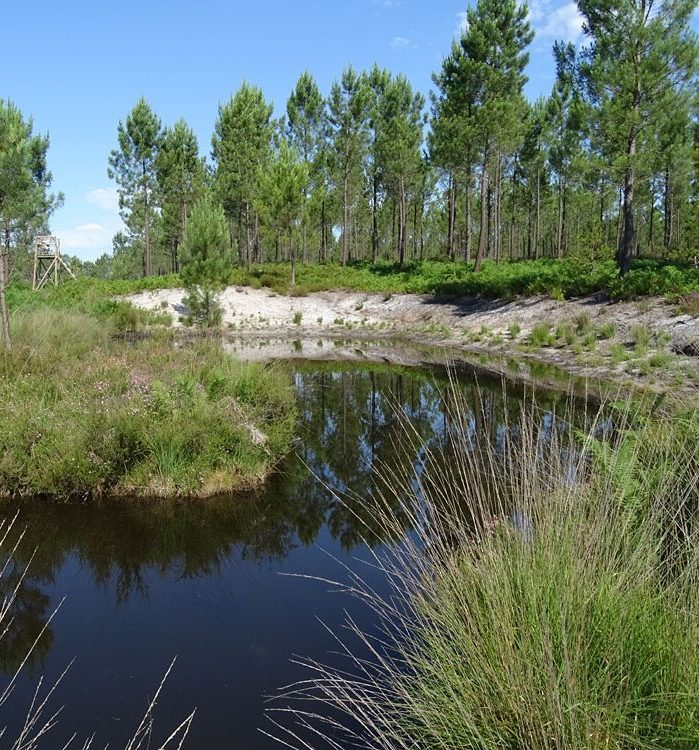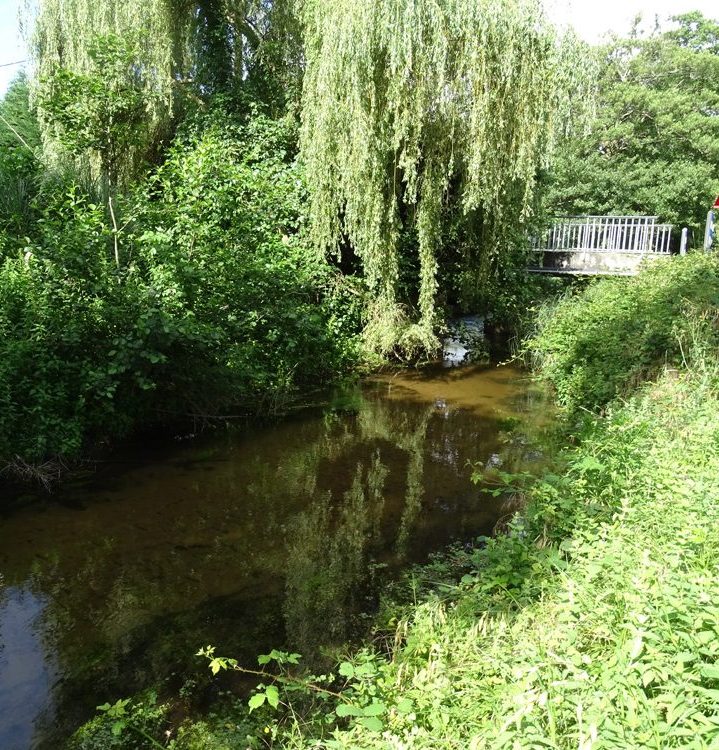 Pollution diagnosis of surface waters
ECR ENVIRONNEMENT carries out superficial water pollution diagnoses in the following contexts:
Drawing up of regulatory environmental dossiers (impact study, Water Law),
Levelling works,
Sale of buildable land,
Judicial expertise.
Methodology:
Step 1: Sampling with sterile equipment
Step 2: Packaging and Cofrac laboratory analysis
Step 3: Results analysis and interpretation (drinkability threshold, water quality assessment system, …)